---
Weddings...this is how we do it....

---
How'd you like to have Sally at your wedding, shower or party celebration?

Well, we'd love to be there and we are proud of the elegant and tasteful work we do! We'd be happy to sit down with you and design a Wedding Cake, Dessert bar, Cupcake menu, Pie bar (yes, we've done it, it's Fab!), Cookie Bar, and/or a Cheesecake bar for your special occasion!

We also "do" weddings...

But not your run-of-the-mill idea - oh no! We've come up with our very own idea.......
We make Wedding Cake Bars!
You pick the cakes, we will frost them all in a similar theme and then you cover your dessert table with all different cakes
for folks to help themselves, mingle, share and delight in the fun of cake!
We know, we know...so Pinterest worthy, but we thunked of it all on our own!! And it is simply STUNNING!! SOOOO original!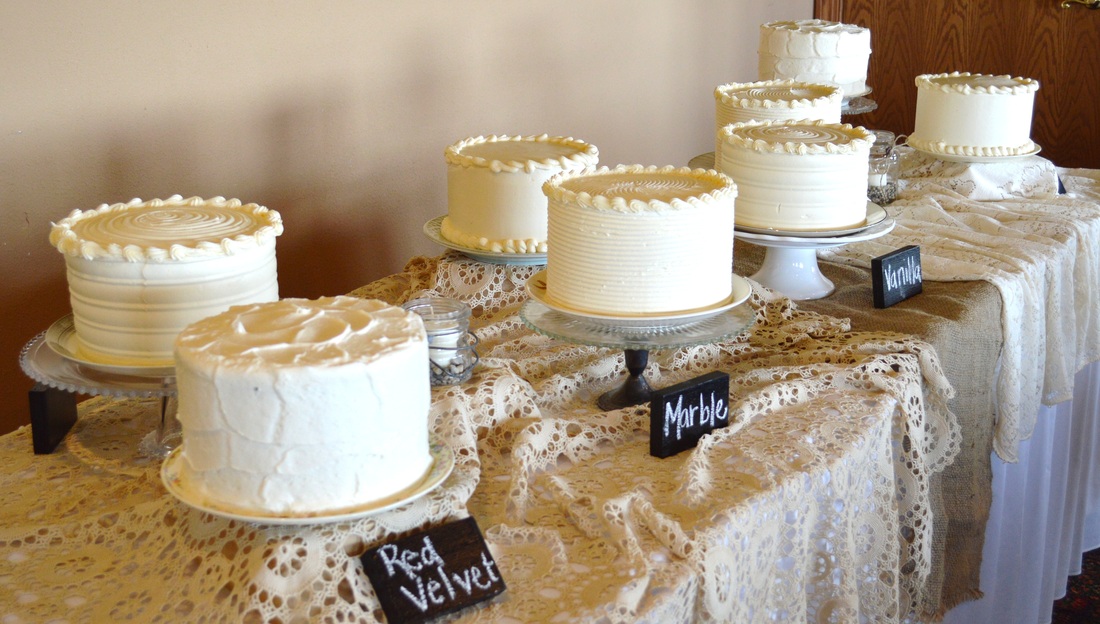 ---
Loving this idea too! Not just a cake bar...a DESSERT BAR!!

---
---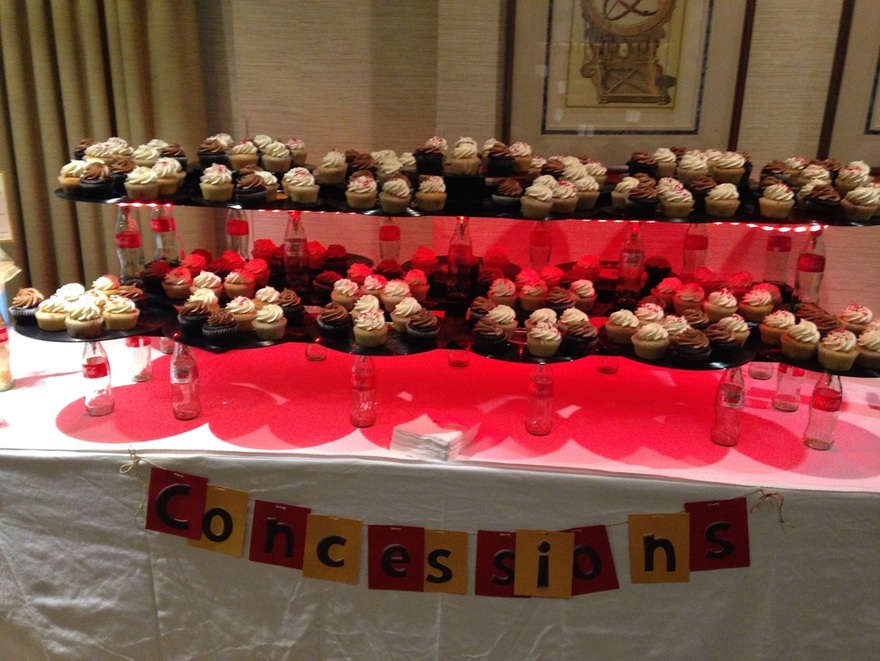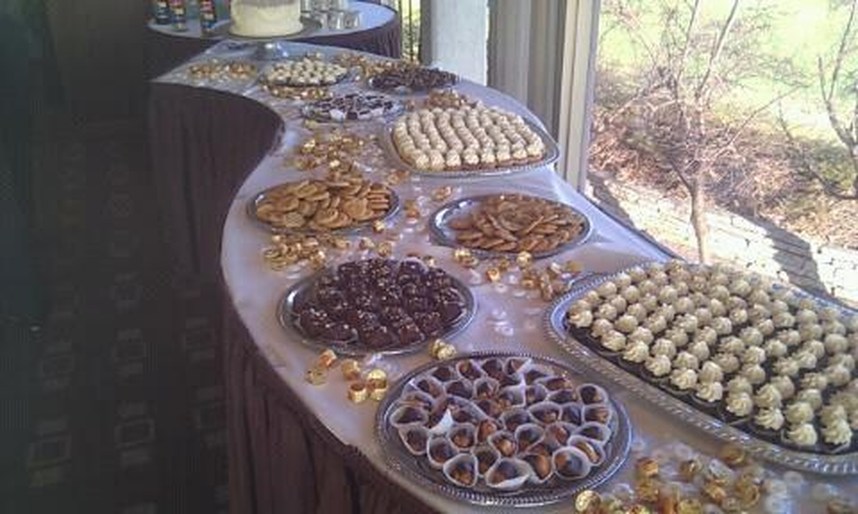 ---
---
Delivery & Set Up

Delivery and Set up charges are not included in any pricing and are as follows...
Minimum delivery charge is $30.
Delivery to Waukesha County is $40.
Delivery to Milwaukee County is $50.


Delivery to Jefferson, Walworth, Racine, Ozaukee or Washington County is $75
.
Delivery elsewhere is $75 plus $ .65 per mile, round trip, for each mile outside of listed county.
SET UP is as follows...
Cupcakes $25 (under 125 cupcakes), $50 (126-250 cupcakes), $75 (over 251 cupcakes)
Cake, Pie, or Torte Bar $25
​Tiered Cake: $15


Dessert Bar $50


There is NO CHARGE for us to set up desserts (for a dessert bar) on YOUR trays (vs boxed up) for pick up or delivery.

Note: Due to the high cost of processing credit cards, there will be a 3% fee added to weddings/special events paid for in this manner.